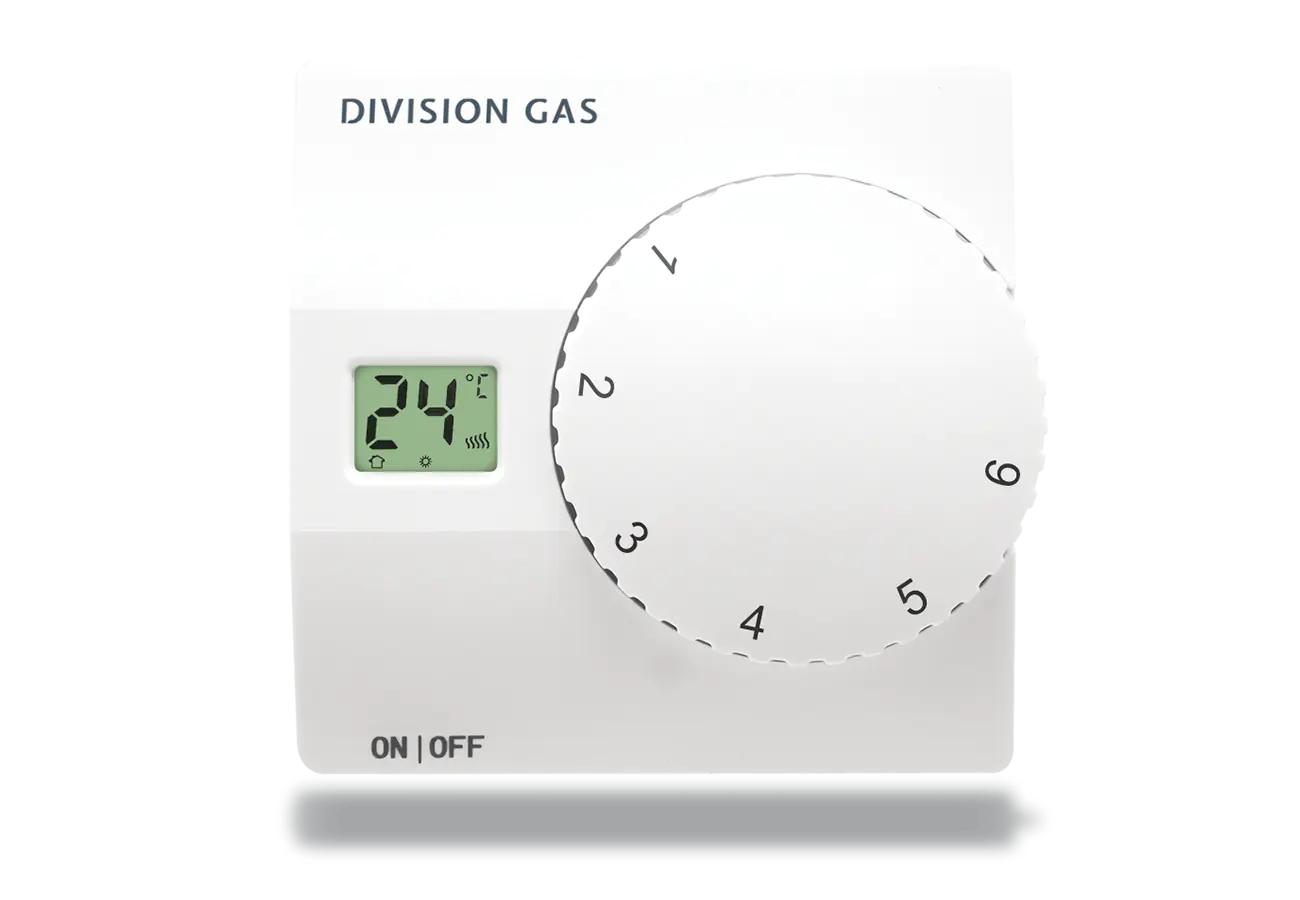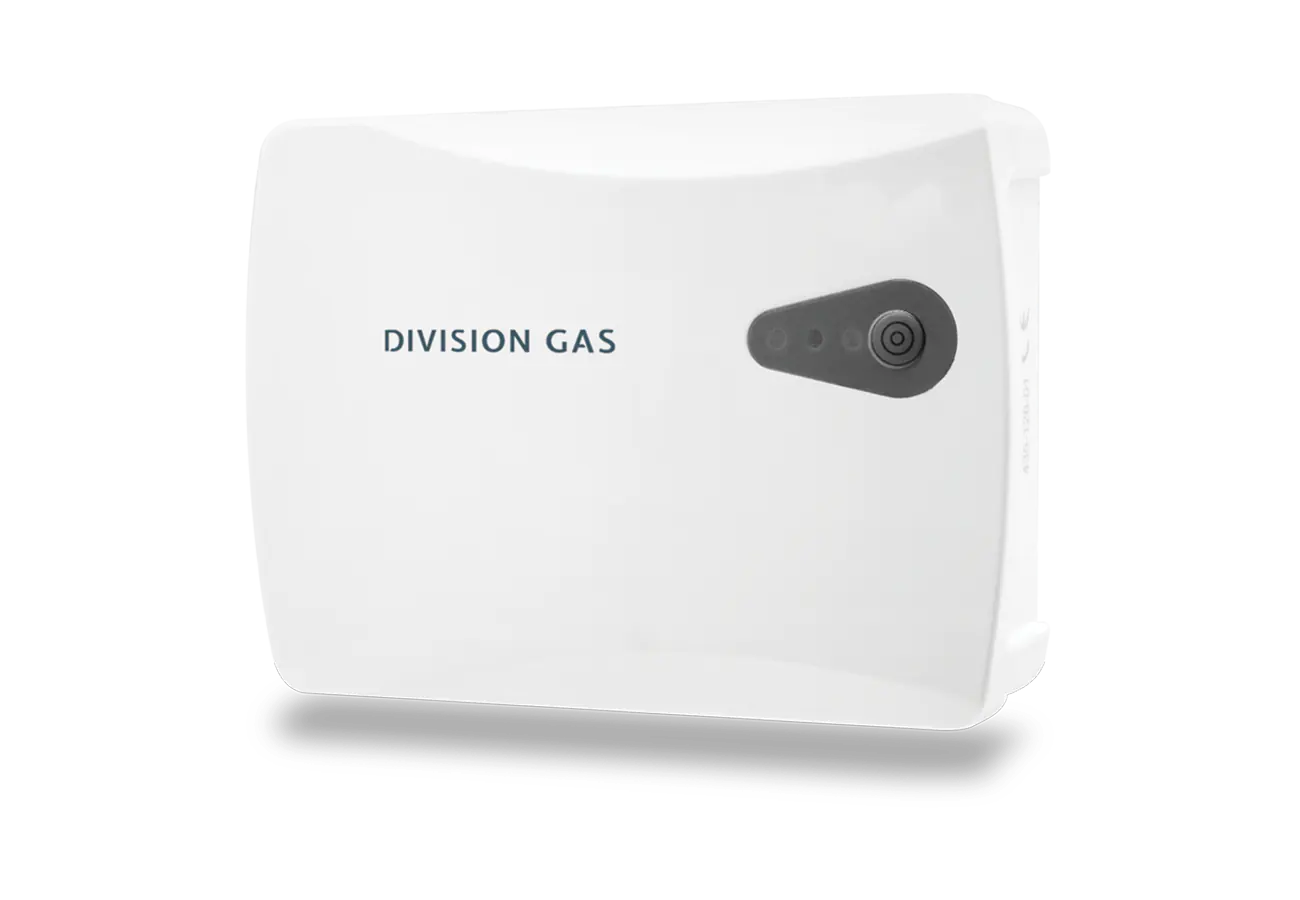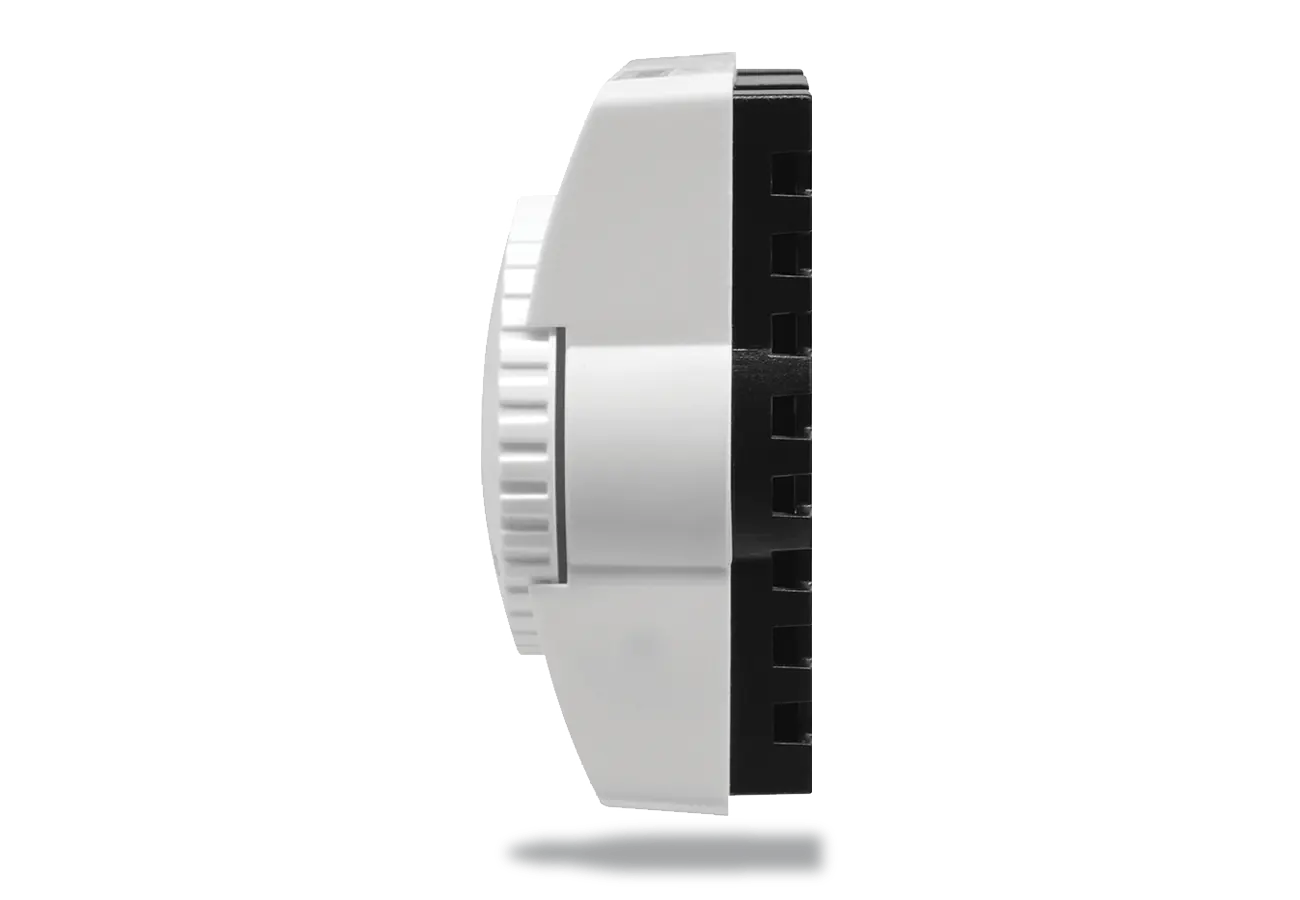 Description
Information: DG816 RF (discontinued) has been replaced by Homplex 816 RF!
The DG816 RF is an easy-to-use, wireless, non-programmable room thermostat. The DG816 RF has a large rotary knob for temperature control and an LCD display that will show the room temperature or the new set temperature in turn.
The DG816 RF thermostat is ideal for the elderly, but also for those who want a simple and efficient device.
Enjoy radio frequency communication and leave the DG816 RF thermostat anywhere in your home using the desk stand.
Informations
Functions
Electric heating?
Use the DG816 RF thermostat with electric underfloor heating and enjoy a warm home every moment of the day.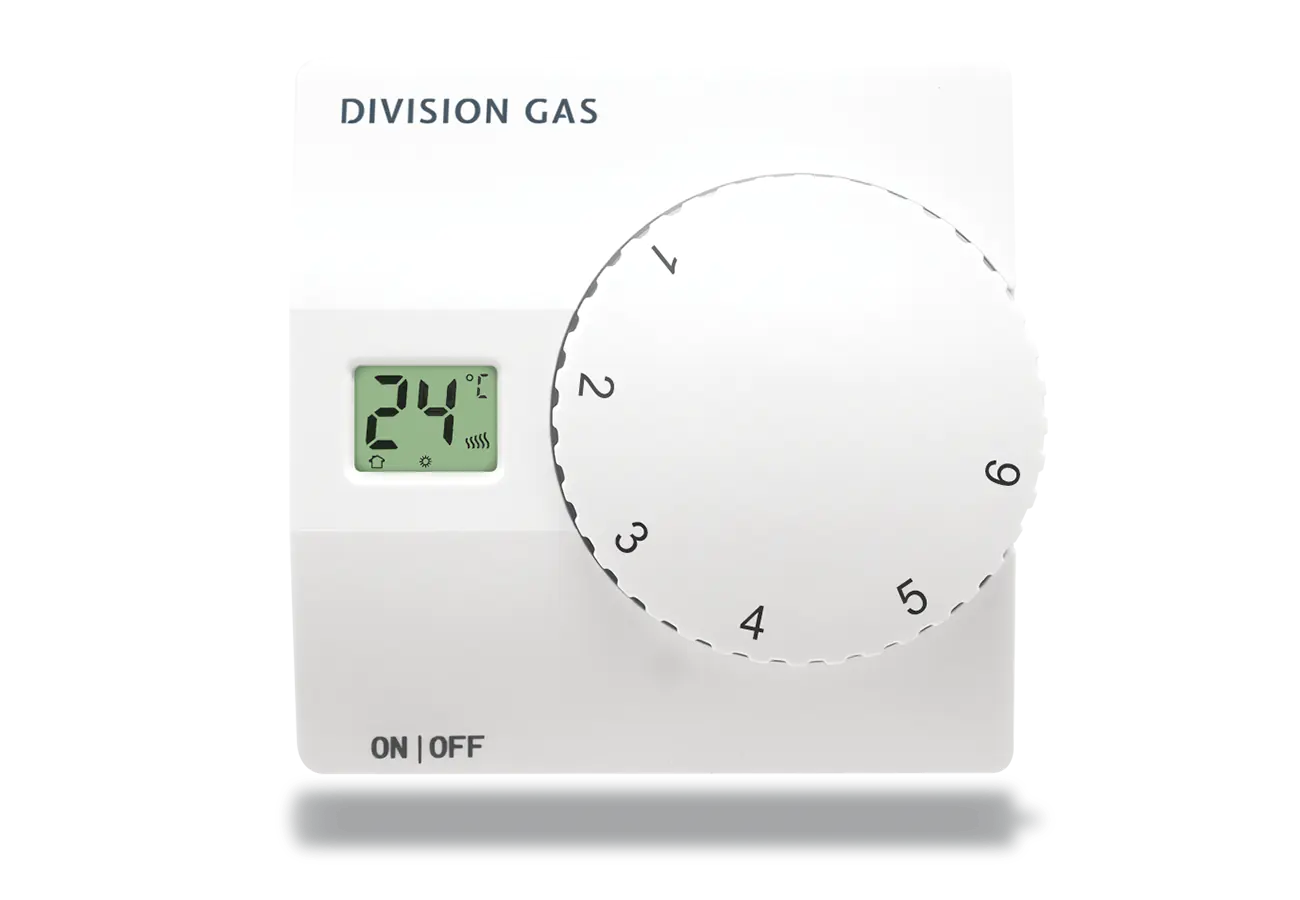 Low battery indicator
You'll know exactly when your room thermostat's batteries are (almost) depleted and need replacing.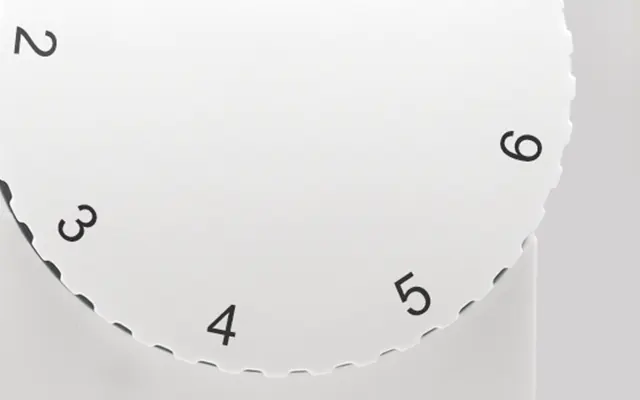 Simple to use
The DG816 RF room thermostat has a single large button that you can use to change the set temperature.
Just see what matters
The DG816 RF room thermostat's LCD display shows the room temperature and the new set temperature in turn when changes occur.
Specifications
3VDC, Batteries, 2 x AA alkaline
Ieșire de putere (încălzire)
Temperature selection step
Alarmă de temperatură, Indicator baterie scăzută
Frequent questions
How do I know if my thermostat batteries are flat?
A symbol will be displayed on the DG816 RF thermostat screen to let you know when its batteries are low.
Why is "E1" displayed on the DG816 RF screen?
Error "E1" indicates a short circuit on the temperature sensor, and all thermostat functions are suspended. Contact the technical department to check the situation.
Why is the error "E2" displayed on the DG816 RF screen?
"E2" indicates a timing error between the thermostat and the receiver. Set a temperature higher than the ambient temperature. Resume the device synchronisation process as described in the user manual.
The DG816 RF thermostat does not communicate with the receiver, why?
If your thermostat is not communicating with the receiver, make sure there is no error message on the receiver's display. Be careful how you position the receiver. It should be placed in an enclosed space and avoid areas where there may be communication shielding (metal foil and steel reduce signal strength). Leave a space of at least 30 cm from other electronic equipment (computer, radio or TV).
"HI" and "LO" displayed occasionally on the thermostat indicate what?
When the ambient temperature is higher than 30 ºC, the thermostat will indicate "HI". If it has dropped below 5ºC, the thermostat will indicate "LO".
Wireless thermostats
DG816 RF
Wireless non-programmable room thermostat
Electric heating?

Low battery indicator

Simple to use

Just see what matters
Related Products
Expand
Contract