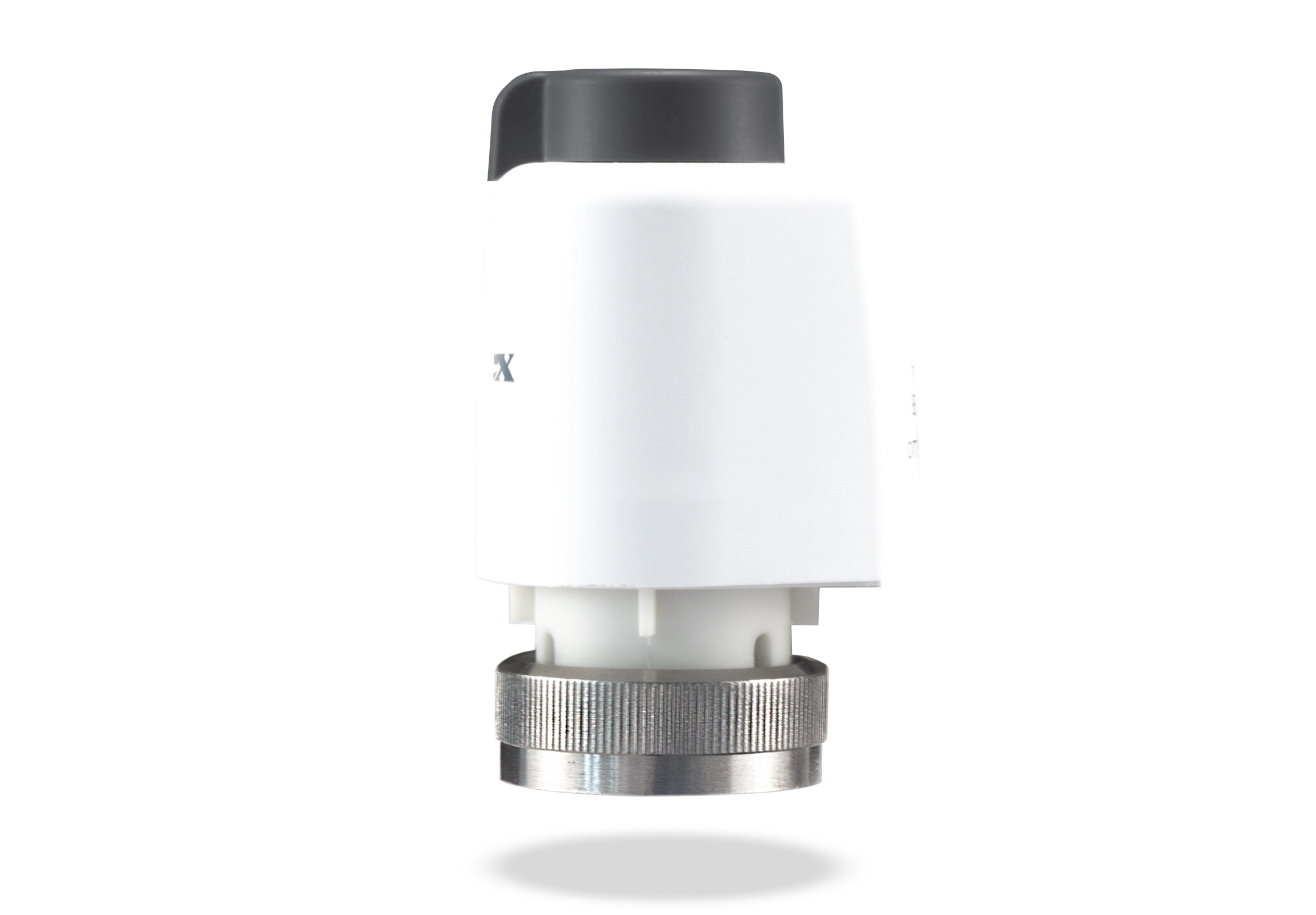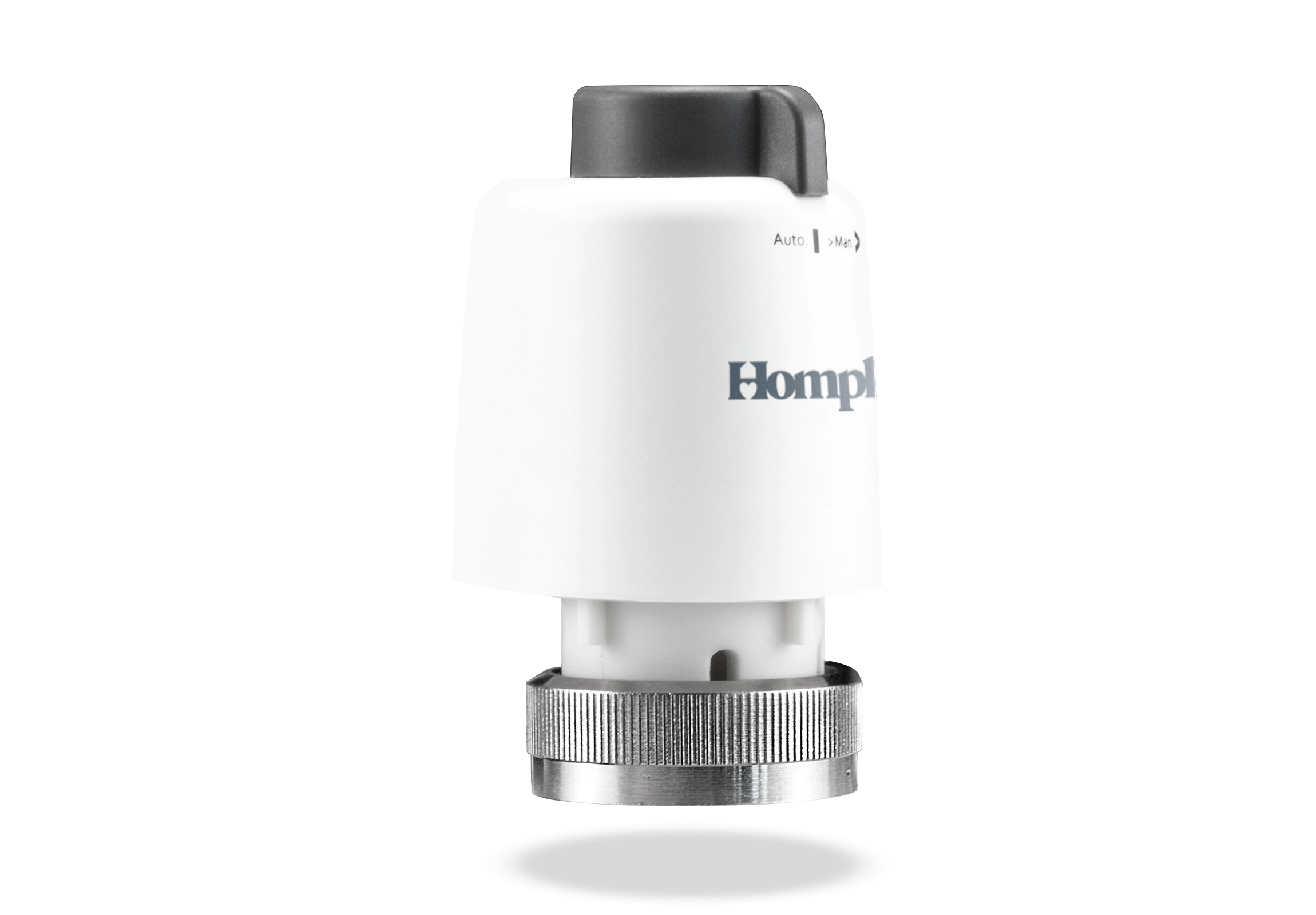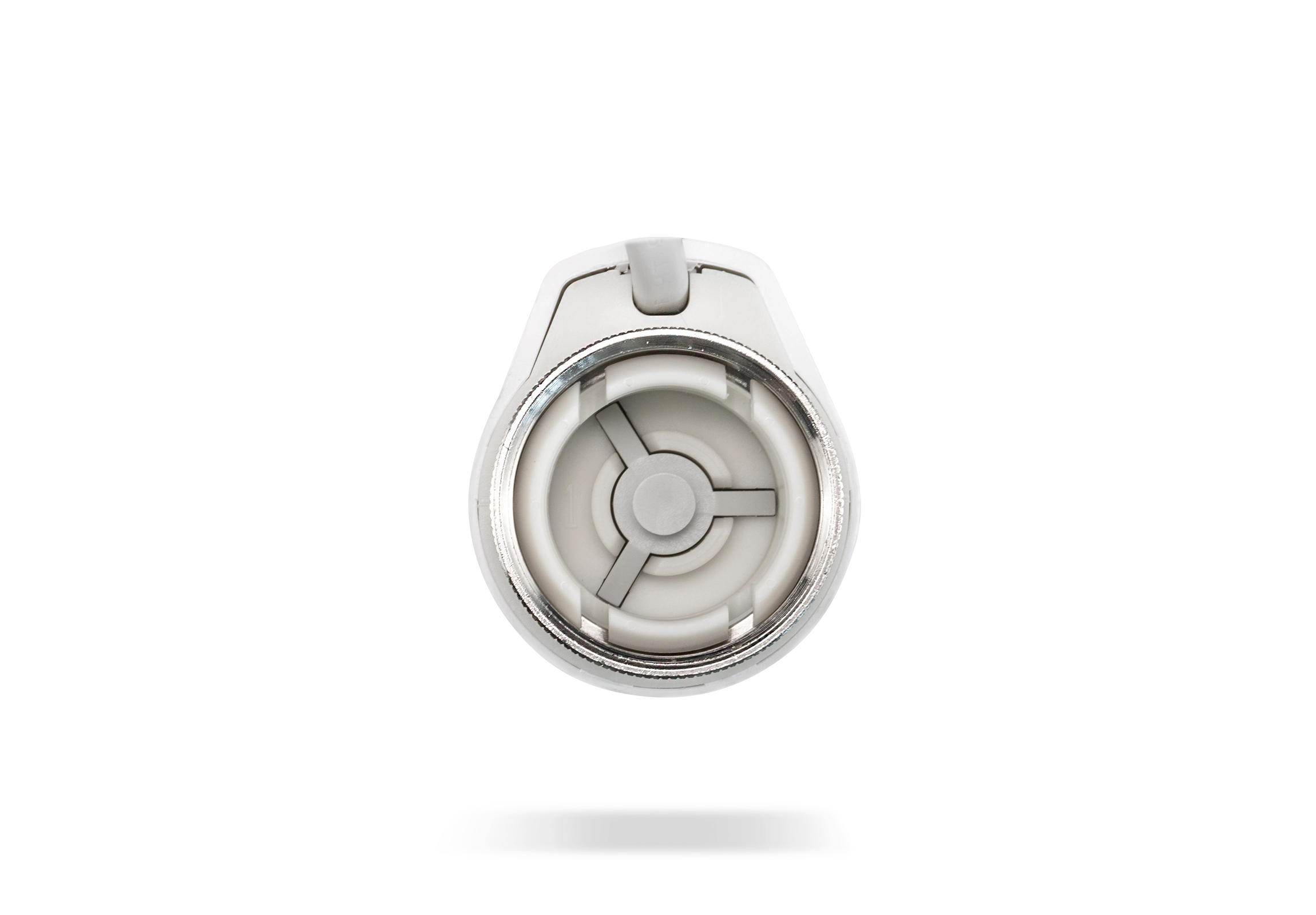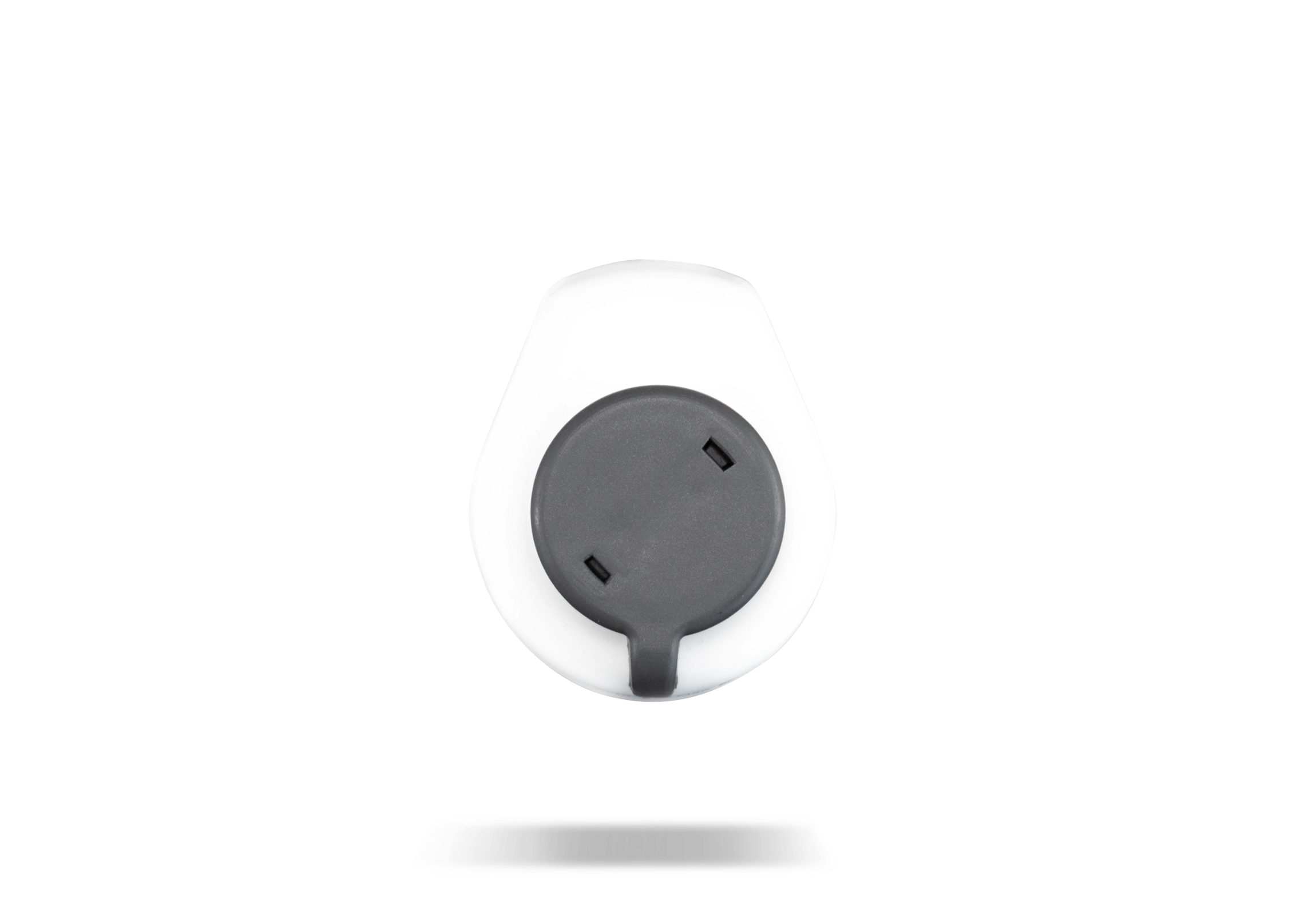 Description
The Homplex 92 electro-thermic actuator, normally closed, is the key component governing the operation of the thermal distribution system in underfloor heating installations. By means of thermo-electric commands received from automation equipment such as room thermostats, control units or control centres, this important device manages the water flow in accordance with the set parameters.
This intelligent regulation of water flow facilitates precise and energy-efficient room temperature. Homplex92 actuators are compatible with any type of room thermostat, whether programmable, non-programmable or part of central control units for underfloor heating. With thermostats, you can adjust the temperature in the floor, and the actuator takes over and adjusts the operation of the heating circuits.
Fitting this actuator is a simple and straightforward process. Simply screw it onto the end of the dispensers and use the integrated mechanism to control their opening according to the commands received. As a result, the dispensers will deliver the required amount of heat, guaranteeing thermal comfort according to your custom settings.
The actuator is connected to the heat distribution circuit and is used in heating installations. It plays an essential role in ensuring optimal operation. Before installation, the actuator is set in the normally open position, and after installation, a simple push puts it in normally closed mode.
A floor heating actuator is an electrical or electronic device used to control the opening and closing of heating circuits in a floor heating system. It regulates the flow of thermal fluid (usually hot water) through pipes under the floor to maintain a comfortable room temperature.
This actuator is compatible with Homplex thermostats and control units for underfloor heating.
Advantages of a Homplex 92 actuator (actuator) for underfloor heating include:
Precise Temperature Control: the actuator allows precise temperature control in each room, ensuring the desired thermal comfort according to the users' preferences.
Energy Saving: Through fine management of the hot water flow in the floor. Energy consumption is reduced compared to traditional heating systems, which contributes to cost savings.
Uniform Heat Distribution: The actuator ensures even heat distribution throughout the room, eliminating cold or overheated areas, creating a comfortable environment.
Comfort and Efficiency: Underfloor heating provides exceptional thermal comfort because heat is evenly distributed without the feeling of draughts or colder areas.
Flexible Control: The actuator can be integrated into smart home automation systems, allowing remote control via mobile devices or voice assistants. This provides flexibility to manage temperature as needed.
Varied Compatibility: Most actuators are compatible with various types of room thermostats, programmable or non-programmable, making it easy to adapt the system to individual user preferences.
Reliability and Durability: Actuators are built to withstand wear and tear and external factors, ensuring reliable, long-lasting operation.
Easy Installation: Fitting an actuator is usually quick and easy, thanks to ergonomic design and simplified fixing methods.
Homplex 92 is the successor to DG92 (discontinued).
Informations
Functions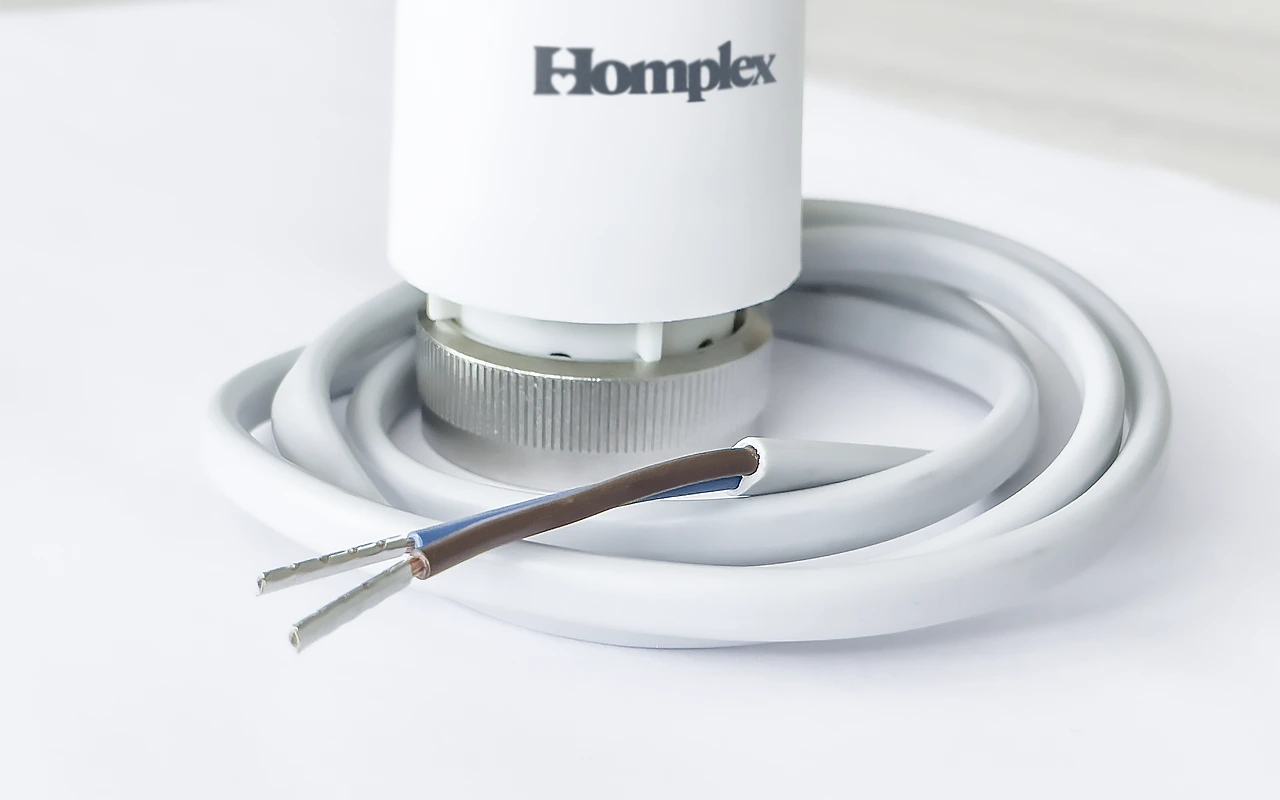 Cable included
Connect it with the included 0.8m cable.
Frequently used connector
Connector type M28 x 1.5 mm, compatible with most water distributors.
Manual / Auto switch
Select between the two working modes with a single movement!
Isolated teminal pins
The cable is provided with terminal pins for efficient and secure mounting!
Frequent questions
Which underfloor heating distributors is Homplex 92 compatible with?
The actuator can be used in conjunction with spool valves that have an M30 x 1.5 mm connector.
Wired thermo-electric actuators
Electro-thermic actuator Homplex 92
Homplex 92 electro-thermic actuator
Cable included

Frequently used connector

Manual / Auto switch

Isolated teminal pins
Related Products
Expand
Contract