Since its inception, Homplex has been and remains innovation-oriented, contributing to the creation of modern and safe homes in Romania. We have paid particular attention to internationally recognised trends, managing to integrate a wide variety of residential and industrial solutions into our portfolio.
In close connection with the beneficiaries of our products and technological trends, we have embraced the IoT universe, with the first step already taken. Thus, we are pleased to announce the launch of the first smart programmable room thermostat, Homplex NX1, a new experience of high comfort, flexibility and reliability in your home!
Fully developed by Homplex specialists, built locally and aligned with today's need for digitalisation, the Homplex NX1 programmable room thermostat is the ideal solution for automating residential heating systems using the Internet and smart mobile phone for remote control.
Homplex NX1 can be integrated anywhere in the home thanks to its minimalist design created with great attention to detail. The rotating ring and active touch controls make the Homplex NX1 a unique-looking thermostat in the Homplex portfolio. Thanks to the colour variations (Black Edition, Cream White or Graphite Gray), the thermostat will fit perfectly into your modern, traditional or contemporary home.
Discover a generous display that simultaneously shows the time, set and ambient temperature, battery status, operating mode, system status or whether the thermostat is stuck. Keep humidity under control, the Homplex NX1 will constantly inform you of the humidity level in the room!
The smart programmable thermostat can be controlled from anywhere with the Homplex app. It is user-friendly, easy to use and compatible with iOS or Android operating systems. Allows you to share thermostat control with loved ones or build complex temperature control programs.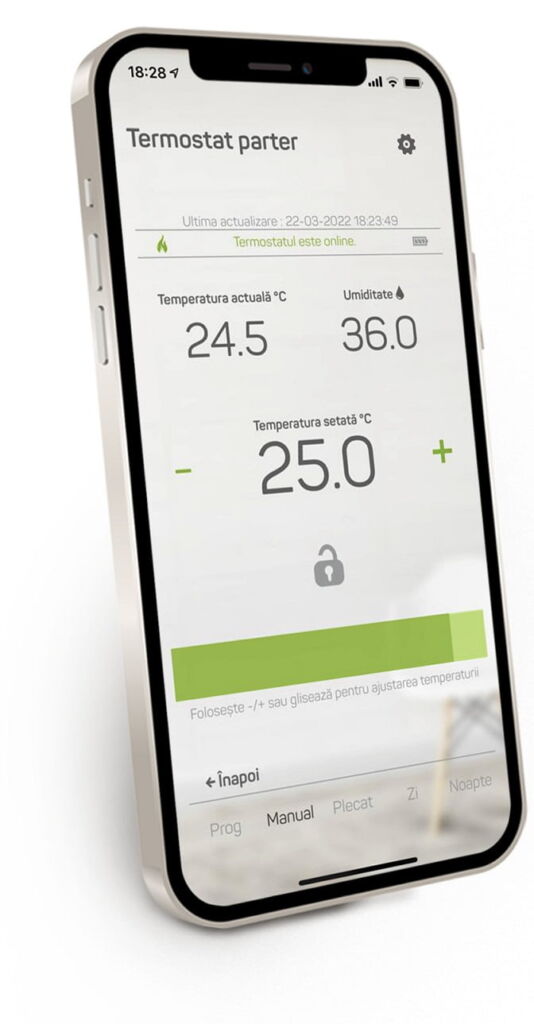 You can find all the details about the Homplex NX1 programmable room thermostat here. You will find the Homplex thermostat on the shelves of our partner stores in no time – I recommend you to check its availability with a representative of your local store!