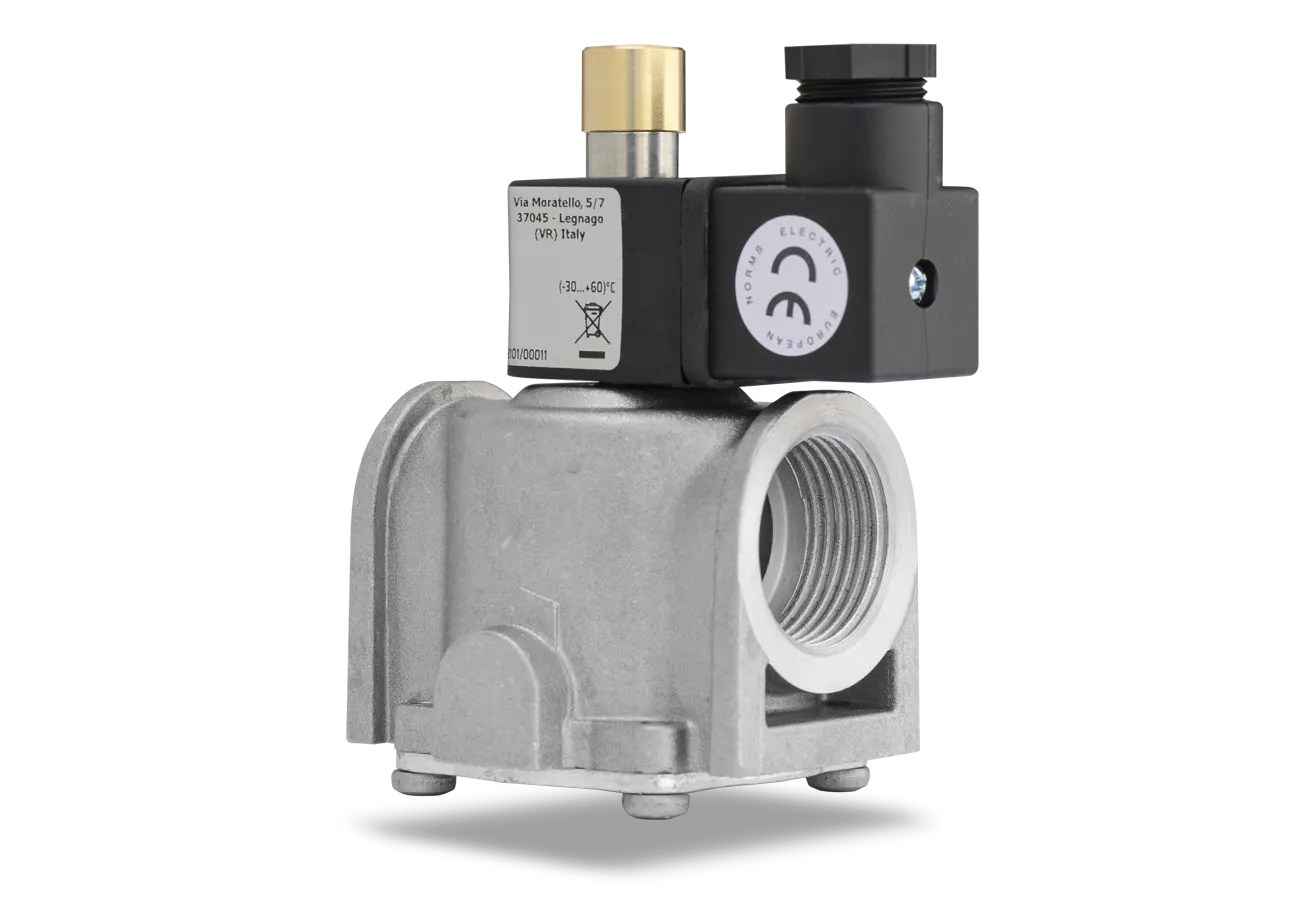 Description
The RMC04 is one of the solenoid valves available in the Homplex portfolio. The RMC04 is an aluminium solenoid valve. The nominal diameter is 25 mm and its maximum pressure is 500 mbar.
This solenoid valve is compatible with both natural gas and LPG installations.
Supapele electromagnetice sunt, de asemenea, utilizate în mediile rezidențiale pentru a spori siguranța. A solenoid valve is used to shut off the gas supply to your home. This will be possible if the solenoid valve is connected to a system for detection and protection against methane gas leaks (example: Homplex methane gas detectors).
The solenoid valve has a coil which, when tensioned, releases and isolates the closing device.
The time from when the coil receives the electrical impulse from the gas leak detection and protection equipment until the methane gas supply is triggered and shut off is less than one second. Resetting the solenoid valve is manual in order to check the causes of the detection and to remove the causes that led to the triggering of the alarm and therefore the solenoid valve.
The solenoid valve is used in natural gas (methane gas) supply installations. The solenoid valve can be connected to gas leak detection equipment, a fire alarm circuit or other types of design variants.
Homplex has in its portfolio numerous solenoid valves available for natural gas supply installations, with various nominal diameters, normally open. They can be used in residential environments. They enhance safety by reducing the risk of deflagration following a gas leak.
Need help or more information? Contact a Homplex specialist now!
Related Products
Expand
Contract